Youth Ministry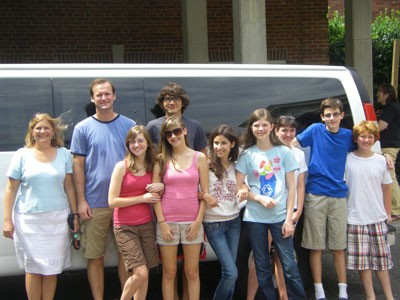 When do we meet?
On Wednesdays we gather at 5:45pm in the youth area on the second floor. If you are visiting then just about anyone would be happy to show you the way. We first eat in the Fellowship Hall anytime between 5pm and 5:40pm. On Sundays we gather in the same area for Bible study from 9:30am to 10:45pm.
What are some of the things that we do?
We want to do good things...not just talk about it. So we consider ourselves to be active in our local community and beyond. For instance, we may participate in a ministry project in our neighborhood at Rachel's Kids, Inc. We've raised money for people in need and often participate in humanitarian aid efforts right here in our church.
Do we go on trips?
Yes, we love youth trips and are summers are filled with week-long mission opportunities, weekend mission trips, and even whitewater rafting trip in eastern Tennessee.
What ages?
We consider a youth member to be any person in 7th - 12th grade.
Please join us for once a month youth gathering at a host home. We call it S2. Just email Richard Wright for additional details for this amazing discipleship opportunity.